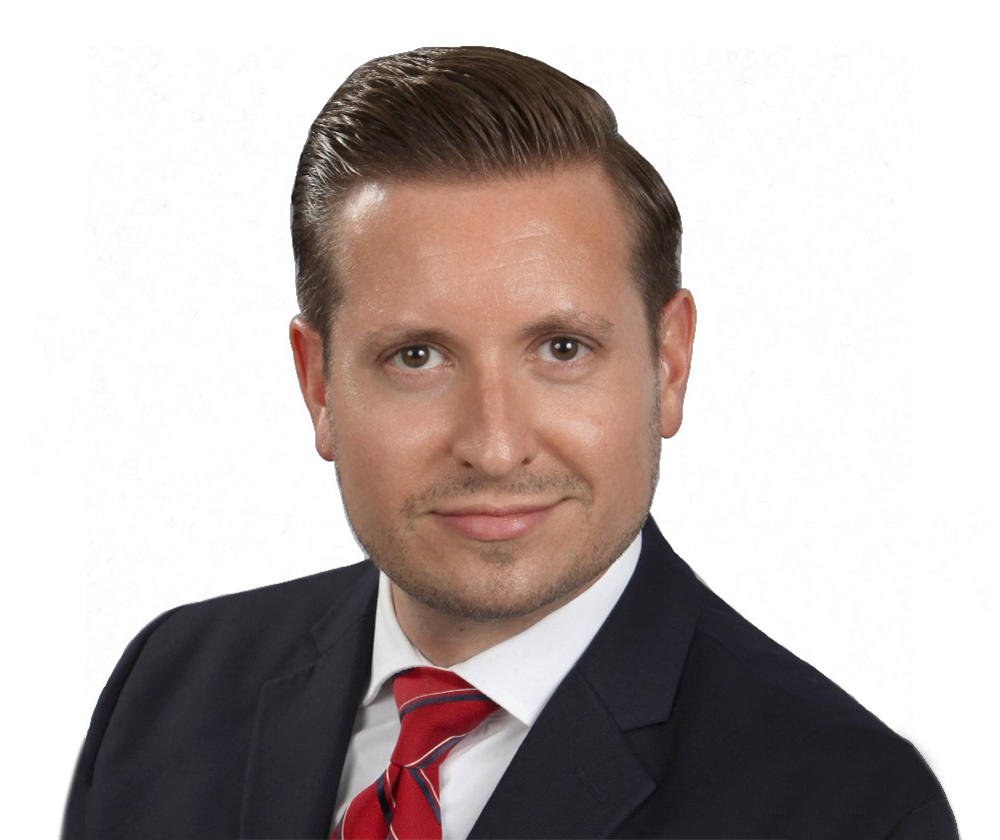 By Drew G. Miller, Esq.
Posted:  September 3, 2020; Updated:  September 5, 2020
A sweeping nationwide eviction moratorium took effect on Friday, Sept. 4 and will last through the end of the year.
Allegheny County and other counties in the area are in the process of implementing the temporary ban on residential evictions for tenants who meet certain criteria.
The Centers for Disease Control and Prevention (CDC) announced the moratorium on residential evictions in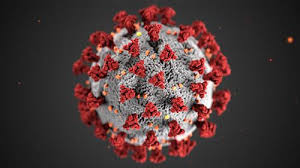 response to the ongoing Covid-19 pandemic.  The currently unpublished Order can be downloaded from the Federal Register here: https://www.federalregister.gov/documents/2020/09/04/2020-19654/temporary-halt-in-residential-evictions-to-prevent-the-further-spread-of-covid-19.
At a time when residential eviction bans have come to an end in many states, including Pennsylvania, the CDC contends that it has the authority to issue this latest nationwide Order pursuant to the authority granted to it under Section 361 of the Public Health Services Act.
'In the context of a pandemic, eviction moratoria – like quarantine, isolation, and social distancing – can be an effective public health measure utilized to prevent the spread of communicable disease," according to the CDC.  "Eviction moratoria facilitate self-isolation by people who become ill or who are at risk for severe illness from COVID-19 due to an underlying medical condition. They also allow State and local authorities to more easily implement stay-at-home and social distancing directives to mitigate the community spread of COVID-19."
Important Provisions of the CDC Order
Landlords are barred from evicting their tenants if ALL of the following five criteria are met:
Tenant used best efforts to obtain all available government assistance for rent or housing;
Tenant either:

Expects to earn no more than $99,000 in annual income for Calendar Year 2020 (or no more than $198,000 if filing a joint tax return),
Was not required to report any income in 2019 to the IRS, or
Received an Economic Impact Payment (stimulus check) pursuant to Section 201 of the CARES Act;

Tenant is unable to pay the full rent or make a full housing payment due to substantial loss of household income, loss of compensable hours of work or wages, a lay-off, or extraordinary out-of-pocket medical expenses;[1]
Tenant is using best efforts to make timely partial payments that are as close to full payment as the individual's circumstances may permit, taking into account other nondiscretionary expenses; and
Eviction would likely render the individual homeless or force the individual to move into and live in close quarters in a new congregate or shared living setting because the individual has no other available housing options.
Tenant must sign and deliver to the landlord a declaration under penalty of perjury that tenant has met all of the above criteria.
The Order does NOT relieve a tenant of any obligation to pay rent or comply with any other obligation under a lease. All rent not paid, including late fees and penalties, if any, will be due when the moratorium ends.
Landlords CAN charge and collect fees, penalties, or interest as a result of a tenant's failure to pay rent, if permitted under the lease.
Landlords CAN evict tenants for reasons other than not paying rent or making a housing payment. Evictions may take place if a tenant, among other things:
Engages in criminal activity while on the leased premises;
Threatens the health or safety of other residents;[2]
Damages or poses an immediate and significant risk of damage to property;
Violates any applicable building code, health ordinance, or similar regulation relating to health and safety; or
Violates any other contractual obligation, other than the timely payment of rent or similar housing-related payment (including non-payment or late payment of fees, penalties, or interest).
The Order does not apply in any State, local, territorial, or tribal area with a moratorium on residential evictions that provides the same or greater level of public-health protection than the requirements listed in the Order.
The Order does not apply to mortgage foreclosures.
According to a Washington Post story, landlords, home builders and other housing industry groups are considering lawsuits challenging the moratorium as soon as it takes effect.  The mounting opposition stems from the fact that the federal government has not put aside any new aid to reimburse landlords.[3]
Enforcement and Penalties
The Order does not provide a mechanism for landlords to verify the information supplied by tenants in the verification.  The Order, on its face, does not require tenants to supply supporting information, such as bank statements, to landlords.  However, if the landlord challenges the tenant's initial assessment, the tenant should provide "reasonable" specifics to prove his eligibility, according to senior administration officials who helped write the order.[4]
According to a New York Times story on the eviction moratorium, "Landlords who disagree with renters' self-assessments could try to evict nonpaying tenants by arguing that they are not a 'covered person' within the order's scope and dare them to fight back legally. Then it could be up to a housing court judge [or, initially, a magisterial district judge in Pennsylvania] to decide if a renter is eligible or if the landlord can, in fact, evict."[5]
The CDC Order states that it shall be enforced by Federal authorities and cooperating State and local authorities.  The U.S. Department of Justice may seek criminal penalties for those who violate this Order.  An individual violating the Order may be subject to a fine of no more than $100,000 or one year in jail, or both, if the violation does not result in a death.  If the violation results in a death, a person who violated the order may be subject to a fine of no more than $250,000 or one year in jail, or both.
An organization violating the Order may be subject to a fine of no more than $200,000 per event if the violation does not result in a death or $500,000 per event if the violation results in a death.
Allegheny County, Other Counties Implementing Federal Eviction Moratorium
The Allegheny County Court of Common Pleas entered an order on Sept. 4 setting forth procedures for how evictions may be paused under the new federal eviction moratorium.  Here is a copy of Allegheny County President Judge Kim Berkely Clark's Order:  https://www.alleghenycourts.us/downloads/administration/Final_Temp_LT_Emergency_Operations_Procedures_090420.pdf
Here is a Pittsburgh Post-Gazette story summarizing the Allegheny County court order: https://www.post-gazette.com/news/crime-courts/2020/09/04/Allegheny-County-evictions-moratorium-courts-procedure-CDC-Beaver/stories/202009040121
The order states tenants can fill out a declaration saying they make no more than $99,000 per year ($198,000 if they are filing a joint tax return) and if they are evicted, they will either become homeless or be forced to move into a residence shared by people in close quarters.
Landlords are required to sign an affidavit confirming whether or not their tenant filled out the CDC's declaration form. It also requires the tenant to provide a copy or other proof showing they submitted the form to their landlord.  If a tenant signs that form and complies with the declaration's requirements, eviction cases for nonpayment of rent only will be stayed until after the CDC order expires in December.
According to the Post-Gazette, Beaver County courts on Friday also issued guidance similar to Allegheny County, but that guidance only requires the tenant to give the CDC declaration to their landlord. The declaration is not to be filed with the court unless it is being used as a defense against a pending eviction.
In other parts of the region, courts are still working on if and how they will issue guidance relating to the CDC's order. Administrators in Westmoreland and Butler counties said more details may be made available next week.
Prior Federal and State Eviction Moratoriums 
The Federal CARES Act contained provisions providing for a 120-day eviction moratorium as well as other protections for tenants in certain rental properties with federal assistance or federally related financing.  However, this eviction moratorium expired on July 24, 2020.
Likewise, Pennsylvania's eviction moratorium expired on September 1, 2020.  Governor Wolf says he does not have the legal authority to extend the state's eviction moratorium and is calling on the Pennsylvania General Assembly to immediately extend it.[6]
For more information about legal issues facing you and your business in connection with the coronavirus pandemic, contact the attorneys at Anderson & Labovitz, LLC at (412) 209-3200.  Or you can email our attorneys – Adam Anderson (aanderson@palawfirm.com), Bill Labovitz (wlabovitz@palawfirm.com) and Drew Miller (dmiller@palawfirm.com).  For more information about our firm, visit our website at www.palawfirm.com.  
[1] The Order defines "extraordinary out-of-pocket medical expenses" as "any unreimbursed medical expense likely to exceed 7.5% of one's adjusted gross income for the year."
[2] However, the Order notes that "individuals who might have COVID-19 and take reasonable precautions to not spread the disease should not be evicted on the ground that they may pose a health or safety threat to other residents."
[3] See https://www.washingtonpost.com/us-policy/2020/09/02/renter-eviction-lawsuit-trump/
[4] See https://www.nytimes.com/2020/09/02/your-money/eviction-moratorium-covid.html
[5] See https://www.nytimes.com/2020/09/02/your-money/eviction-moratorium-covid.html
[6] See https://triblive.com/news/pennsylvania/after-waffling-gov-tom-wolf-says-he-cant-extend-pa-s-eviction-ban-looks-to-lawmakers/
[7] For a copy of the Judge Clark's Order, go here: https://www.alleghenycourts.us/downloads/administration/Temp_LT_Emergency_Operations_Procedures_083120.pdf
[8] See also https://www.post-gazette.com/local/region/2020/08/31/Allegheny-County-pittsburgh-eviction-moratorium-expiring-activists-push-more-time/stories/202008310070