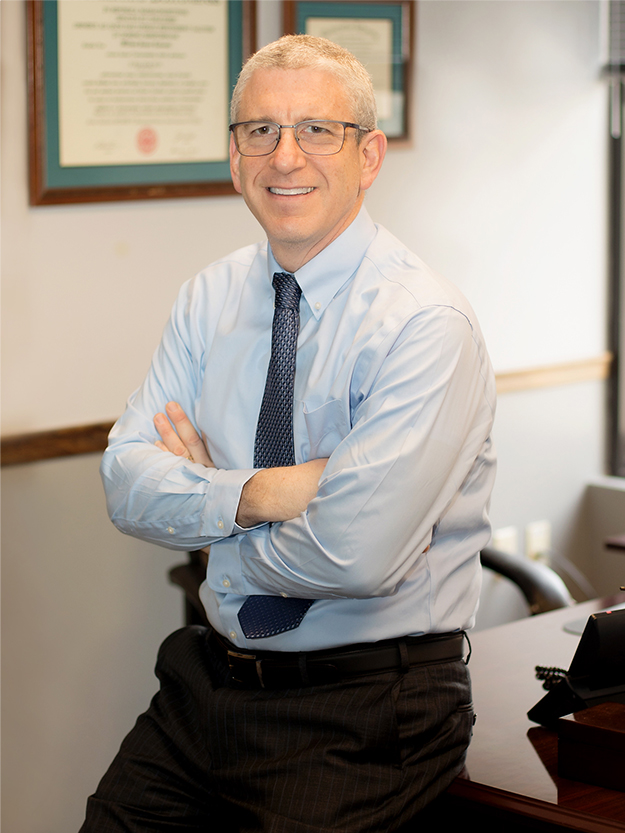 Practice Areas
Litigation
Business Law
HOA Law
Real Estate
Education
B.A., cum laude, History, Tufts University, 1990
J.D., magna cum laude, Boston University School of Law, 1995
Admissions
Pennsylvania
U.S. District Court, Western District of Pennsylvania
U.S. Court of Appeals, Third Circuit
U.S. Court of Appeals, Sixth Circuit
Affiliations: Current & Previous
American Bar Association
Pennsylvania Bar Association
Allegheny County Bar Association
Allegheny County Bar Association Civil Litigation Section Council, Secretary
Business Network International (BNI)
Mt. Lebanon Soccer Association, Former Vice President
Mt. Lebanon Lebo Cup Recreational Soccer Program, Former Chairman
Temple Emanuel of South Hills, Former Board Member
Tufts University Lawyers Association, Former President
Tufts University Alumni Admissions Program – Pittsburgh Committee, Former Chairman
Speaking Engagements
CLE seminar at California University of Pennsylvania on the Home Improvement Consumer Protection Act, December 2013
Bill has spoken to various groups on defamation law/First Amendment issues and other legal topics.
William J. Labovitz, Esq.
Bill Labovitz is a veteran civil litigator and business attorney who represents individuals and businesses in the Pittsburgh area and throughout Western Pennsylvania. Bill practices in the areas of commercial litigation, civil litigation, business law, employment law, construction litigation, defamation law, and real estate/HOA law.
Bill has represented his clients in the prosecution and defense of a wide array of litigation matters, including breach of contract, collection cases, fraud claims and other business torts, construction disputes, and adversary proceedings in bankruptcy court. He has represented individuals, companies of all sizes, and planned communities in state and federal court, before environmental administrative agencies, and in mediations and arbitrations before FINRA and the American Arbitration Association.
In addition to his role as a litigator, Bill counsels clients on business matters such as the formation of business entities, reviews of commercial contracts, and reviews of employment agreements, including non-competition agreements. Bill also has represented developers, condominium associations and homeowner associations in connection with drafting and amending governing documents such as declarations and bylaws; enforcing covenants, rules, and regulations; and collecting unpaid fees and assessments.
Bill serves as an officer on the Allegheny County Bar Association Civil Litigation Section Council. In connection with his work on the council, he has organized a number of educational programs for attorneys in Allegheny County.
Bill has published a number of articles, including: co-author of the Pennsylvania portion of Libel Defense Resource Center (LDRC) 50-State Survey, Media Privacy and Related Law, 1997-2000; co-author of "Attorney-Client Privilege in Individual Bankruptcy Cases…An Emerging Oxymoron?" Commercial Law Journal, Fall 1999; and "Innovation Over Regulation: Newspapers to Self-Police Racks in Pittsburgh," Media Law Update, March 1999.
Bill and his wife, Helaine, are "empty nesters" living in Robinson Township. Previously, Bill, his wife and three children lived in Mt. Lebanon, where he was active in the community. Bill served as chairman of the Lebo Cup recreational soccer program for about 500 children in grades K-12. He served as vice president of the Mt. Lebanon Soccer Association and received the organization's President's Award in recognition of his leadership skills and work. In addition, Bill is a former board member and president of Tufts University Lawyers Association and is chairman of Tufts University Alumni Admissions Program's Pittsburgh Committee.
Bill is an adjunct professor at Point Park University where he has taught a media law course for 15 years. He previously taught at Robert Morris University and at the University of Pittsburgh.
Before becoming an attorney, Bill was a reporter for The Daily Item in Sunbury, Pennsylvania.