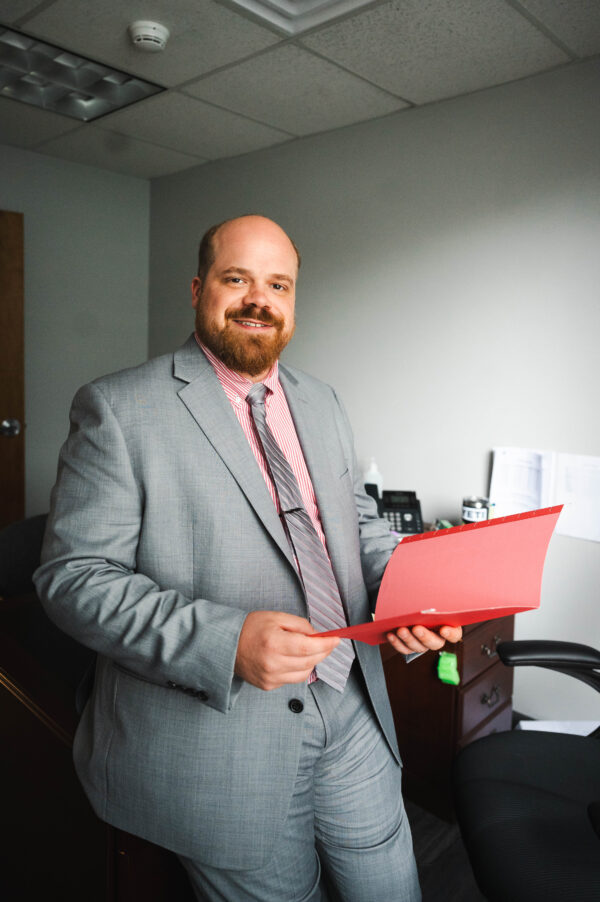 Jonathan Noble, Esq.
Jonathan Noble, "Jake" to most, is a proud Pittsburgher hailing originally from Greensburg, Pennsylvania who loves being an attorney working downtown and…the Steelers!
While working in an Elder Law practice in Virginia in 2015, Jake discovered that he has a passion for helping families resolve some of life's most frustrating, confusing, and difficult challenges that arise as loved ones age and as their mental and physical health deteriorates. Since that time, he has worked in Estates, Trusts, and Elder Law.
Having had the benefit of knowing exactly what he wanted to do with his law degree, before he even enrolled in law school, Jake graduated from Duquesne Law School as a nontraditional ("older") student in 2021 and has been licensed to practice law in the Commonwealth of Pennsylvania since 2022.
Jake focuses his practice in the areas of Elder Law/Asset Protection and Medicaid Planning, Estate Planning, Estate Administration, as well as Estate Litigation. He is a passionate, caring, down-to-earth professional who genuinely cares about people. As a very close mentor once said of Jake, "strangers are just friends he hasn't met yet!"
In his "spare" time, Jake is an accomplished musician of various stringed instruments and enjoys making music and performing with his 70s/90s style rock band, Neon Witch Parade. Jake also enjoys socializing with friends, and preparing delicious meals for family and friends, and his significant other, Briana.