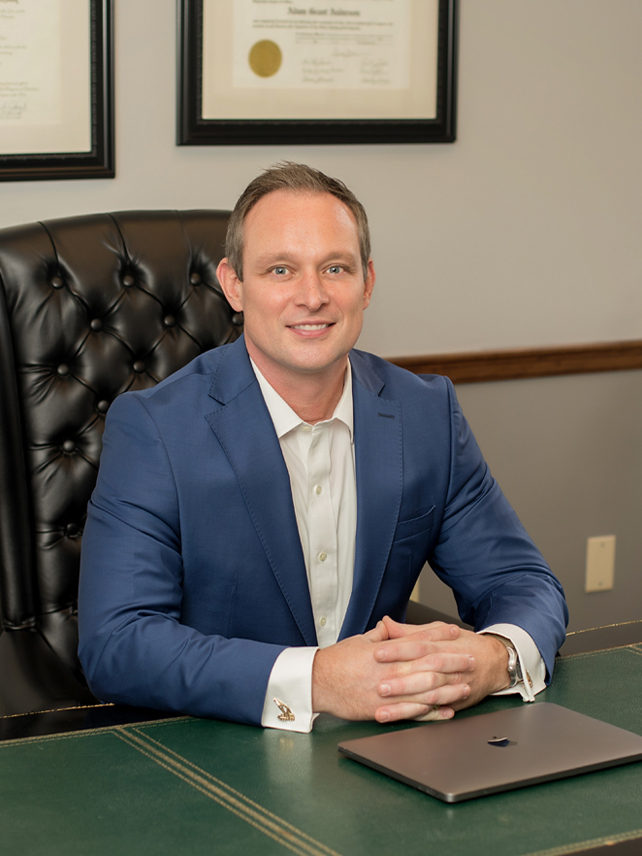 Practice Areas
Estate Administration
Estate Planning
Real Estate
Education
B.S.B.A., Ohio Northern University, 2000
J.D., cum laude, Cleveland-Marshall College of Law, 2004
Admissions
Pennsylvania | Ohio | West Virginia
U.S. District Court, Western District of Pennsylvania
U.S. District Court, Southern District of Ohio
U.S. District Court, Northern District of Ohio
U.S. District Court, Northern District of West Virginia
U.S. District Court, Southern District of West Virginia
U.S. Court of Appeals, Third Circuit
U.S. Court of Appeals, Sixth Circuit
Affiliations: Current & Previous
Pennsylvania Bar Association
Association of Trial Lawyers of America
Allegheny County Bar Association
Ohio State Bar Association
West Virginia Bar Association
Kentucky Bar Association
Pittsburgh North Regional Chamber
Mt. Assisi Academy Preschool, Board Member
Pine Richland Soccer Club, Coach/Volunteer
The International 22a11.2 Foundation, Inc.
Estate Planning Council of Pittsburgh
Speaking Engagements
Adam has been requested to speak to numerous companies, of various sizes, concerning the do's and dont's of Estates and Elder Care. If you would like to learn what Adam can offer your work force and the benefits your employees can take away from one of Adam's sessions, please call our office for some free information.
Adam G. Anderson, Esq.
Attorney Adam Anderson has practiced in Wills and Estates Law and Litigation for nearly two decades. Whether helping individuals and families through the difficult administration of a loved one's estate, designing asset protection strategies, or litigating estate, guardianship or real estate disputes, you can rest assured Adam has the knowledge and experience to handle your matter with the utmost skill and care.  
Estate and Trust Litigation.   In his Orphans' Court litigation practice, Adam represents heirs, beneficiaries, trustees, executors, and agents across the state of Pennsylvania.  His clients, as well as other attorneys, regularly request he get involved for the purpose of removing an agent, executor, or trustee who is embezzling funds, committing financial elder abuse, or wasting assets. Oftentimes, his work involves spurring along a stagnate estate to ensure beneficiaries timely receive their due share. 
Additionally, Adam routinely represents individuals when difficult situations arise in opening an estate or when wrongful death claims are commenced. Adam has also successfully defended executors, trustees, and agents from fraudulent claims, lawsuits, and investigations.  
Estates Planning and Administration.  Adam considers many factors and uses a variety of tools to help protect assets and ensure plans are accomplished. These tools include Wills, a variety of Revocable and Irrevocable Trusts, gifting schemes, various Powers of Attorney, Living Wills, and Health Care Declarations. He has administered estates and trusts ranging in value up to eight figures and including antique artwork, textiles, collectibles, jewelry, which have included nationally renowned auction houses, real estate, mineral rights. 
Real Estate Litigation.  In his litigation practice, Adam regularly litigates real estate disputes among joint property owners and neighboring owners.  Whether joint owners cannot agree and a partition is required to split that co-ownership or neighbors dispute a property line, Adam has successfully negotiated, mediated, and litigated these issues.  Adam has also been designated as both national and regional counsel for a variety of companies over the past fifteen years. He has also been requested to assist and manage mass litigation and lawsuits in Pennsylvania, Ohio, West Virginia, Kentucky, Virginia, and Illinois.  
Guardianship Practice.  Adam understands the delicate nature of guardianships.  He is skilled and caring in understanding the needs of family members when it comes to initiating and assisting in guardianship proceedings.  Adam has also been called upon to defend or prosecute guardians related to the appointment of the guardian or the care provided.  Whether an elderly loved one needs assistance with daily living and care or an incapacitated child needs a guardianship platform to ensure proper care, rest assured he is dedicated to providing the highest quality services for you and your loved one.
Background. Adam attended undergraduate business school at Ohio Northern University in Ada, Ohio. It was at Ohio Northern where he also found his passion in traits that would guide him into the legal realm. Adam continued his studies at Cleveland State University's Cleveland-Marshall College of Law where he was selected to serve as an editor on the Journal of Law and Health.
Adam is active in the community having served on a local preschool board of directors, coaching in several youth sports leagues, volunteering his time for various social organizations, and also performing collection work for a local non-profit organization. He and his wife, April, reside in Pine Township with their four children.