Posted:  November 22, 2020; Updated:  November 23, 2020
The current surge in COVID-19 cases has spurred Allegheny County to temporarily put the brakes on most in-person court appearances, including district justice hearings, arbitration hearings and civil trials.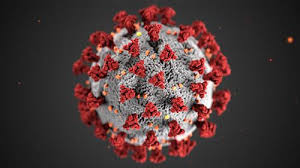 On Friday, Kim Berkeley Clark, the President Judge in the Allegheny County Court of Common Pleas, temporarily amended the court's Emergency Operations Order.  Here is a link to the amended order: https://www.alleghenycourts.us/downloads/administration/11202020_Amended_Emergency_Operations_Order.pdf
"[D]ue to the rising number of positive COVID tests in Allegheny County, further efforts must be made to reduce the amount of people present in court facilities while keeping the courts open to the public," the order stated.
Under the order, from Tuesday, Nov. 24 through Friday, Dec. 4, all matters shall be conducted remotely where possible "and no in-person hearings or proceedings shall occur in any division of the Court of Common Pleas" other than in limited circumstances.
The court order provides that:
"All proceedings scheduled between November 24, 2020 and December 4, 2020 that cannot be conducted using Advanced Communication Technology shall be postponed to a date certain after December 4, 2020 pursuant to the procedures for each division."
Parties with Civil Division jury trials scheduled for Nov. 24-Dec. 4 should contact Calendar Control to reschedule their trials.
Parties with in-person arbitration hearings scheduled during Nov. 24-Dec. 4 may request that their hearings be rescheduled to another date to proceed remotely.
All summary non-traffic/traffic criminal proceedings scheduled between Nov. 24 and Dec. 31 before district justices in magisterial district courts shall be postponed to a date certain after Jan. 1, 2021.
All civil and landlord-tenant proceedings scheduled between Nov. 24 and Dec. 4 in magisterial district courts shall be postponed to a date certain after Dec. 4.
There will be no in-person hearings in magisterial district courts except for certain preliminary arraignments and preliminary hearings, and emergency PFA proceedings.  The magisterial district courts shall remain open for case filings, payments and case processing.
Judges in the Civil Division have been conducting oral arguments on motions and hearings remotely via Microsoft Teams.
Prior to Friday's order, jury trials in the Civil and Criminal Divisions in Allegheny County were scheduled to resume on a limited basis on Oct. 19, per a court order dated Sept. 15.  The David L. Lawrence Convention Center is available for civil jury trials, although none have been held as of Nov. 23.
On Friday, the Allegheny County Health Department reported 484 new COVID-19 cases — the fifth time in the last six days with daily case counts over 400, according to the Pittsburgh Post-Gazette.  The county also reported three new deaths. That pushes the total number of people who have died from COVID-19 in Allegheny County to 468 since March.
Of the county's 484 new COVID-19 cases, 371 of them are confirmed cases from 1,972 tests, resulting in a high 18.8% positivity rate. There were 113 probable cases.
For more information about legal issues facing you and your business in connection with the coronavirus pandemic, contact the attorneys at Anderson & Labovitz, LLC at (412) 209-3200.  Or you can email our attorneys – Adam Anderson (aanderson@palawfirm.com), Bill Labovitz (wlabovitz@palawfirm.com), Drew Miller (dmiller@palawfirm.com) and Jason Johns (jjohns@palawfirm.com).  For more information about our firm, visit our website at www.palawfirm.com.